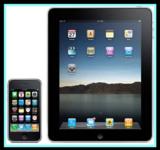 Got a few minutes? Catch up on the current
Tech News
. Also, see
Breaking iPhone News
on the home page in the right sidebar. If you're looking for more great apps to fill up your phone, check out the Free App of the Day below.
News posted 7/26/10
Visit freeAppCalendar
for entertaining and free, daily apps to make your day guaranteed fun!
Free App of the Day
~ Swapit!






Entertainment/Games/Arcade - 7/26/10
------------------------