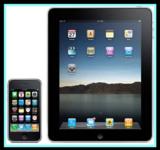 Got a few minutes? Catch up on the current Tech &
iPhone News.
Also, see Breaking iPhone News on the home page in the right sidebar. If you're looking for more great apps to fill up your phone, check out the FREE App of the Day below.
FREE Apps Daily: freeAppCalendar
~Pucca Pop-Valentines Day
(Entertainment - 2/12/11)


Fun Stuff - Word of The Day: menu bar - A toolbar that contains word commands instead of buttons, the menu bar generally has a drop-down menu for each item.
Cool iPhone, iPad and iPod Touch Apps
is updated often. Subscribe by selecting either:
E-mail
or
RSS Reader,
and follow us on
Twitter
and
Facebook.
App Lovers-find promos on our page:
PROMO CODES.
Developers and Advertisers-please contact us to post your app reviews, press releases, contest news, graphics and more at:
cooliphoneapps1@gmail.com